Punkaharju region
Punkaharju Nature Reserve is one of the oldest protected areas in the world, and its esker terrain offers various opportunities for sports with its hiking trails, paths and historical sites.
Natural attractions
It is easy to enjoy the scenery of the esker on the numerous marked trails or paths that crisscross the ridge.
Arboretum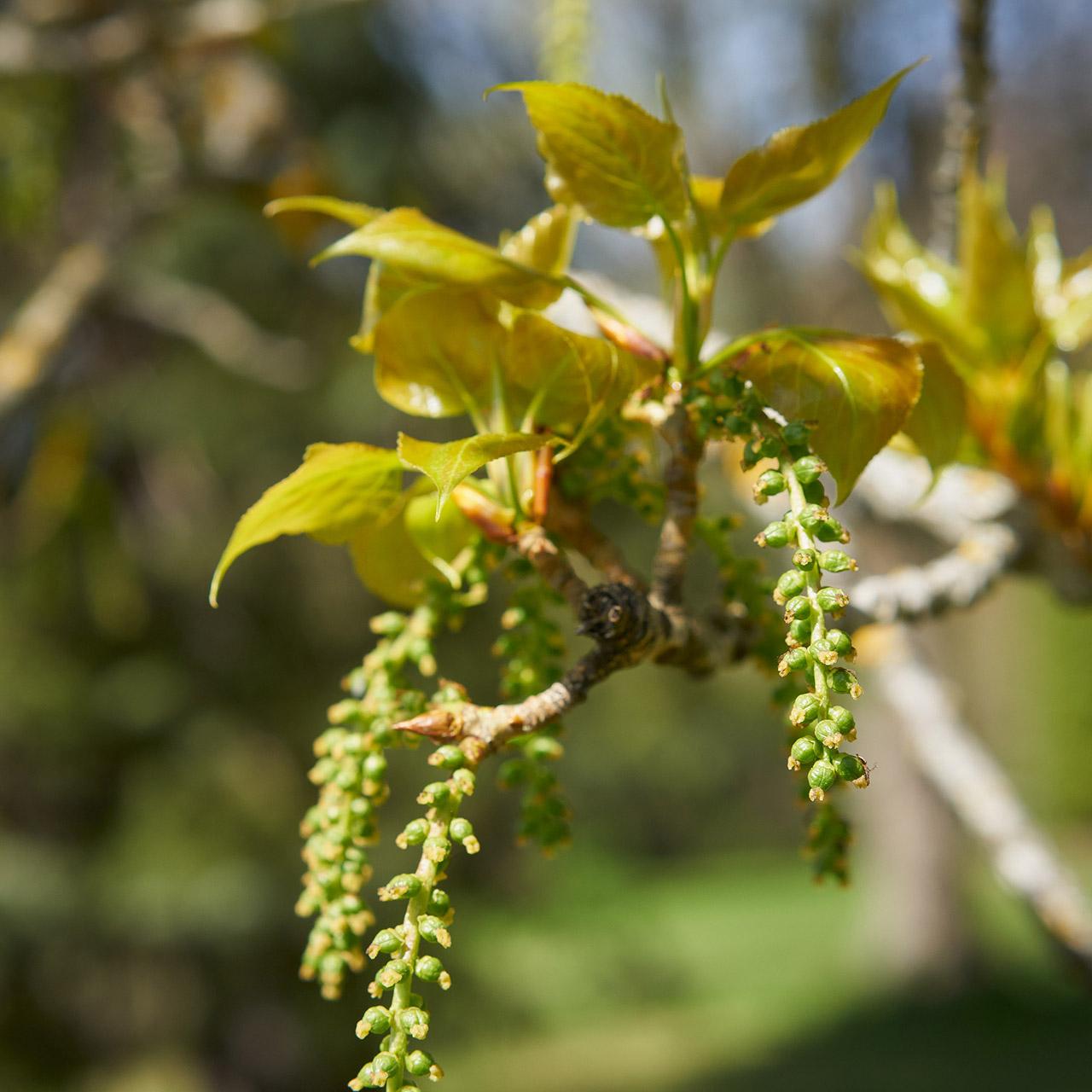 Within walking distance from Lusto lies the Arboretum, which has more than 100 tree species and hybrid species. The Arboretum is part of the Natural Resources Institute Finland's Punkaharju research forests. The area also features the tallest tree in Finland and majestic old larch forests.
Read more ›
Topelius trail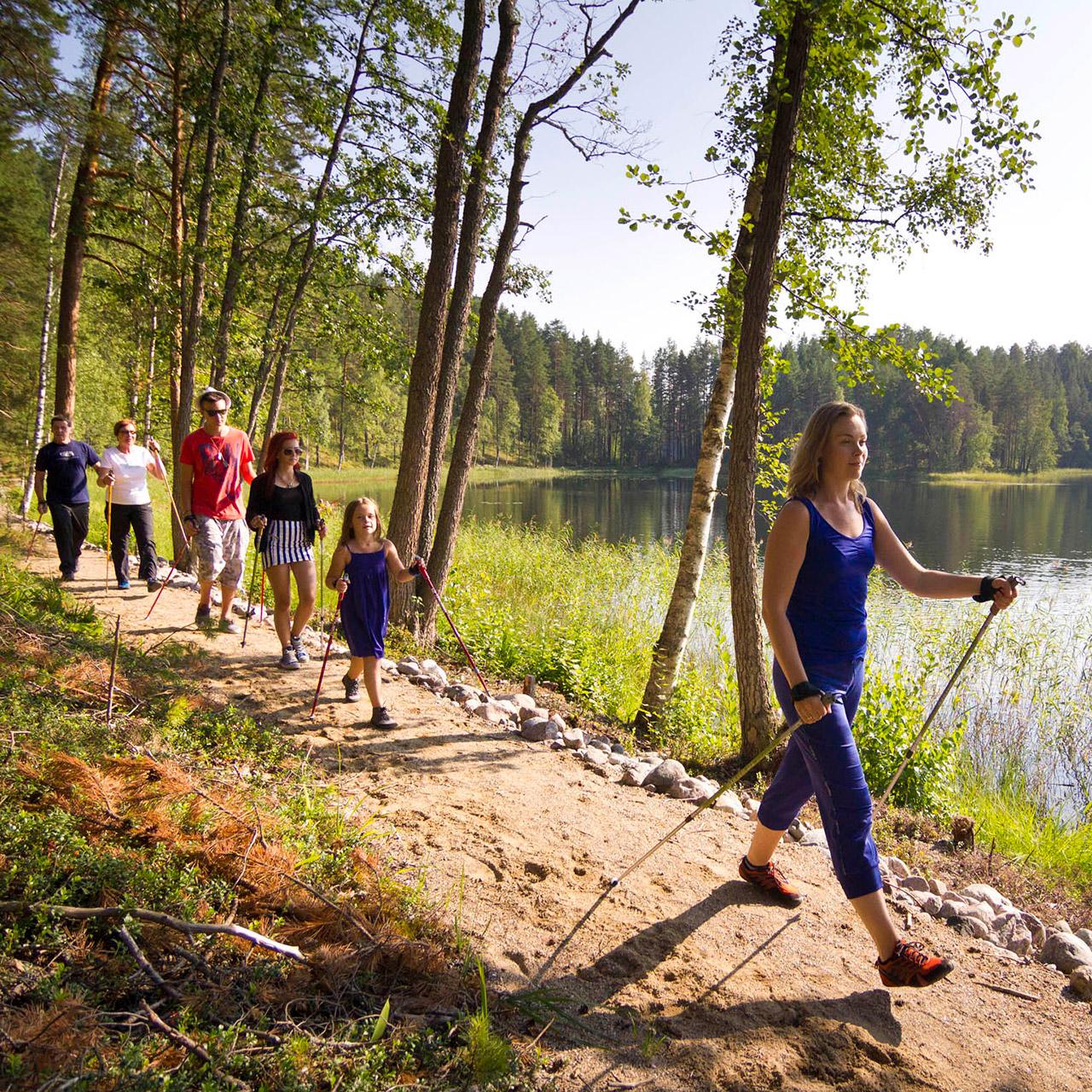 The Topelius trail is an illuminated nature trail in the esker area and is just over two kilometres long. The trail winds along the shores of Valkialampi and Kaarnalahti on the west side of the Harjutie road. The trail is ideal for walking or snowshoeing in the winter, and there is also a cross-country skiing track beside the trail. The trail starts at Hotel Punkaharju and Kruunupuisto.
Runeberg's Hill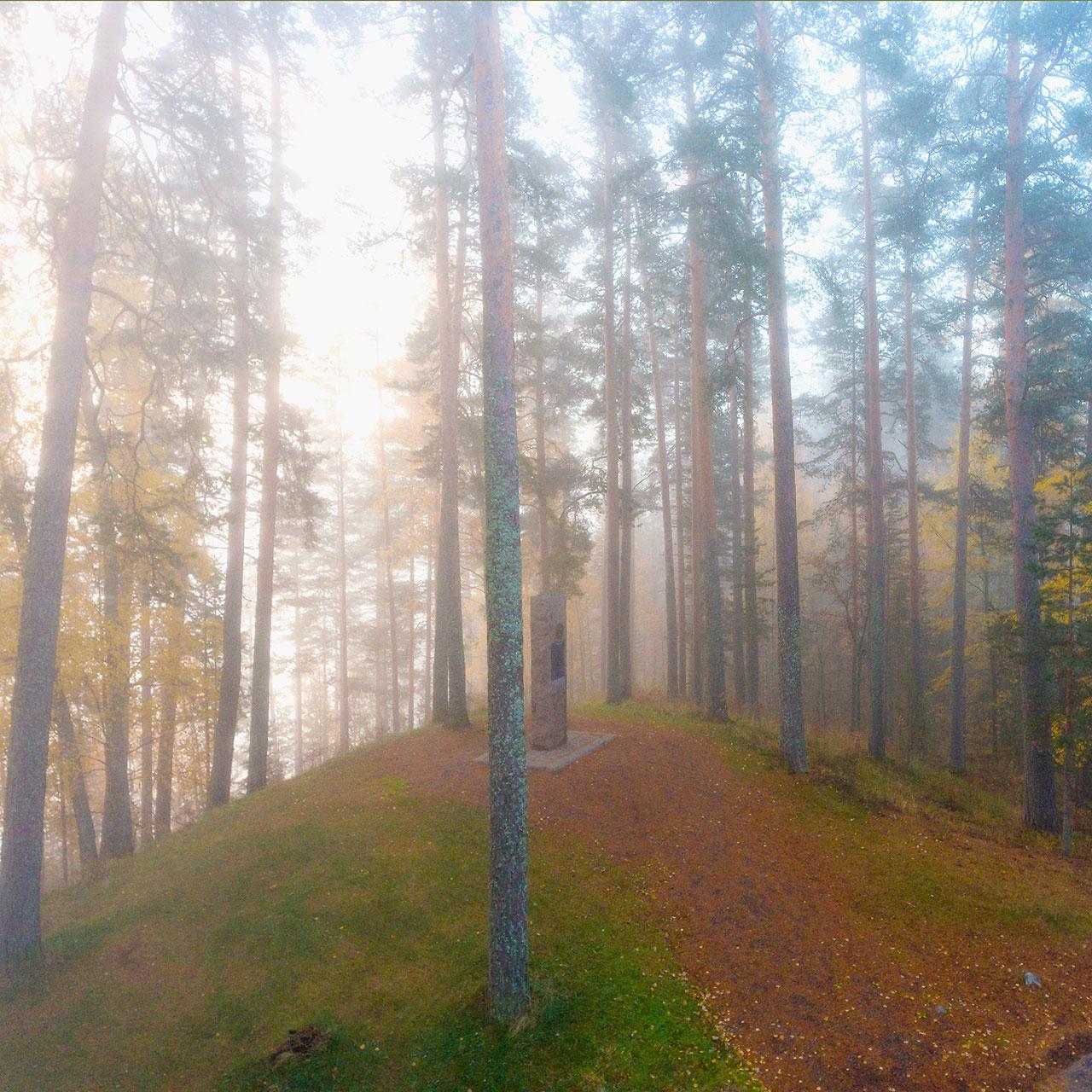 The highest point on the esker, Runeberg's Hill, is 25 metres above the lake surface. Runeberg is known for sure to have visited the esker area twice in June 1838, and a stone was erected on the site in honour of the national poet.
Services in the area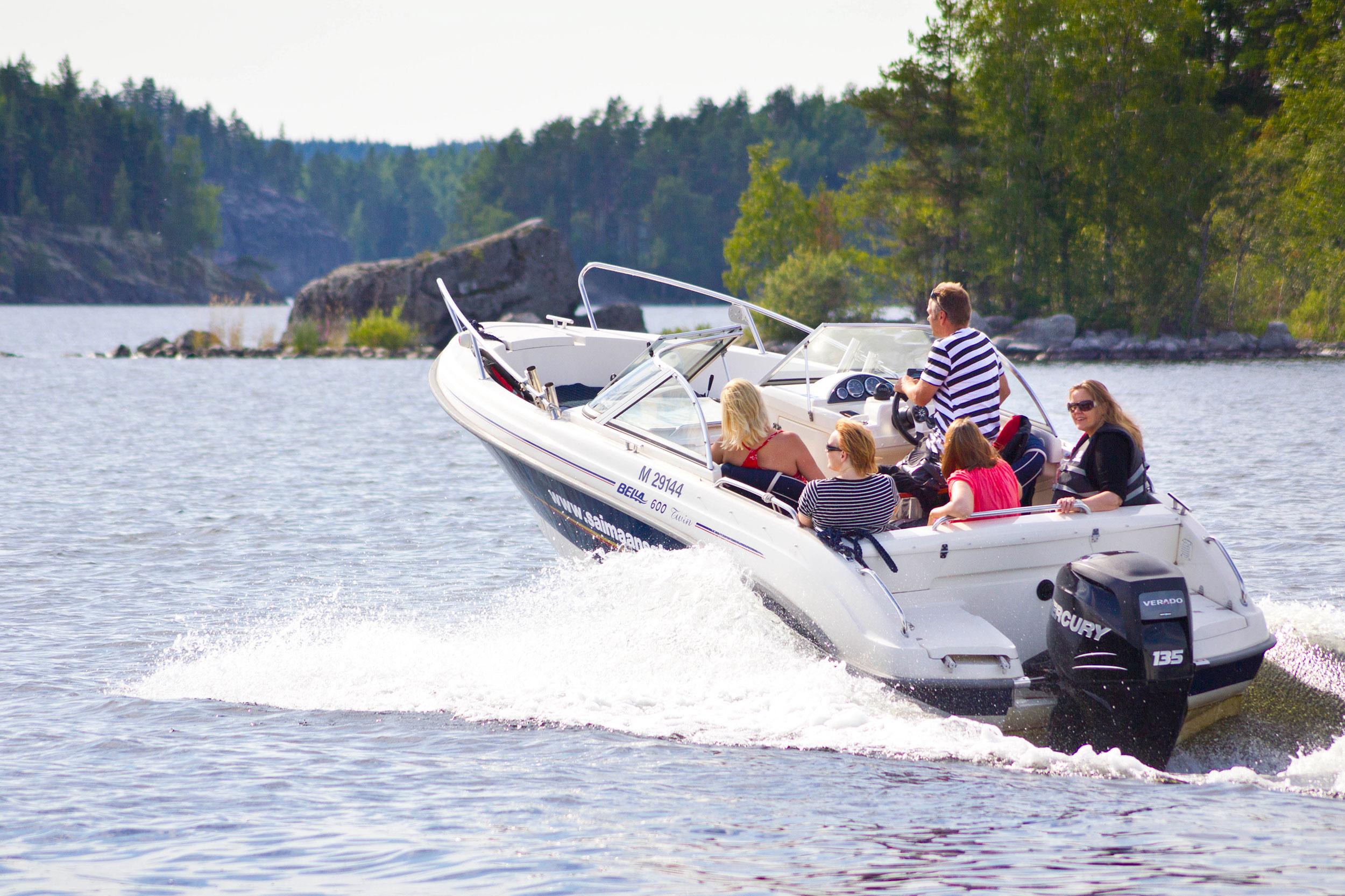 The area's unparalleled cultural offer, together with a variety of activities, delicious restaurant experiences and a wide range of accommodation options, makes it the perfect destination for holidaymakers all year round.
Accommodation
Punkaharju has a wide range of accommodation options: top-quality holiday homes, historic hotels, fully serviced holiday villages, cabins in the wilderness and charming farms that offer bed and breakfast. There are also campsites for those who prefer to stay in caravans and tents.
Check out the accommodation options on the Visitpunkaharju website >

Activities
The Punkaharju area features a variety of routes both on land and lake. Cycling and hiking trails, cross-country skiing tracks and ice-skating trails invite you to enjoy an adventure all year round, and in summer, the maze of lakes invites visitors to try fishing, kayaking, boating and swimming.
Check out the variety of activities on the Visitpunkaharju website >
Restaurants
The restaurants in Punkaharju invite you to enjoy the culinary traditions of the Saimaa region as well as seasonal delicacies. Some of the restaurants in the area are open all year around, while there are also unique ones, which are only open during the summer season.
Check out the great restaurants on the Visitpunkaharju website >
Lusto staff recommendations for the Savonlinna region
"Our area has a rich and diverse cultural offer. Our neighbouring museum Savonlinna Provincial Museum Riihisaari is just half an hour's drive from Lusto. Next to Riihisaari is the magnificent Olavinlinna, the northernmost medieval fortress in the world."
See what the area has to offer on the Visit Savonlinna website >

Sari Kotivirta, Communications Specialist