The king of the Finnish forest: Teddy Bear's 120th anniversary
In 2022 it's been 120 years since the birth of the teddy bear. The history of the teddy bear is presented in Lusto's exhibition with the help of the teddy bear collection of Käpy Tarus from Savonlinna.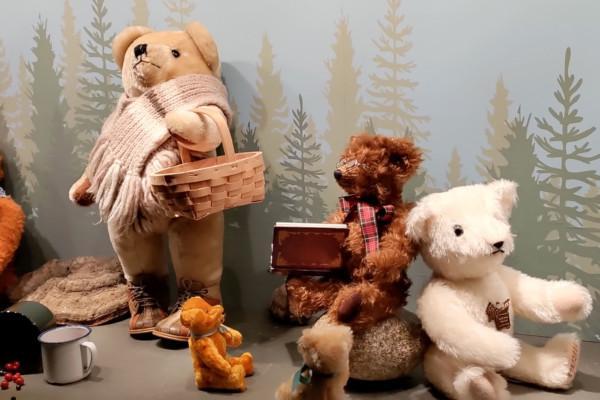 The year 1902 is a special year related to the birth of the teddy bear. A big and scary forest mammal turned into a soft toy simultaneously at both Steiff toy factory in Germany and in the United States. The teddy bear is named after U.S. President Theodore Roosevelt. He participated in a bear hunt in Mississippi but refused to shoot the animal captured for him. Based on cartoon drawing of the case depicted a teddy bear, the first "Teddy's Bear" was created.
The teddy bears on display are borrowed from Riihisaari – the Savonlinna Museum. They are a part of a collection of 5,000 toys belonging to Käpy Tarus, of which there are more than 400 teddy bears.
The exhibition is open at the Finnish Forest Museum Lusto 28.4.–2.10.2022.