A Man's Job – Finland at a turning point in 1970
The exhibition is based on the Finnish forest worker report by the Finnish Forest Research Institute and the large number of documentary photographs taken to accompany it in 1970–1971 by photographers Erkki Heikinheimo and Aarne Reunala. The exhibition features about 100 poignant black and white pictures.
Lusto staff recommendations for the exhibition
Portrayal of the 1970s
"In addition to forest workers' daily chores, the pictures in the exhibition also offer a glimpse of their free time: warm-hearted pictures of their spouses and children. They are snapshots of 1970s Finland and powerful depictions of what life was like in those days. The exhibition takes visitors on a fascinating nostalgic journey into a past when the countryside was becoming empty, the suburbs were filling with people and the most popular TV programme was the dance show Lauantaitanssit, broadcast every Saturday."
Johanna Lehto-Vahtera, Senior Content Specialist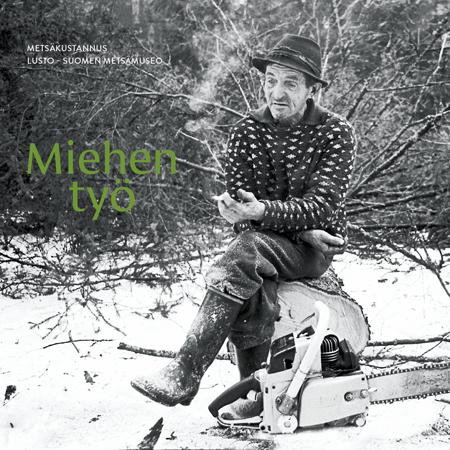 A Man's Job – the book
"The photo book, created in collaboration with the Metsäkustannus publishing house, complements the exhibition at Lusto and features documentary photographic material by Reunala and Heikinheimo. The book takes readers 50 years back in time to the daily lives of forest workers while providing an insight into the changes that have taken place both in the job and forest workers' experiences from the 1970s to the present day."
Marko Rikala, Curator, Editor of the publication
The book A Man's Job is available for purchase at Lusto Shop.
A Man's Job – photo gallery