Jenni Tieaho – A cache in the forest
Jenni Tieaho is a sculptor and environmental artist whose art is based on the skilful use of natural materials. The sculptures in the exhibition are impressive, right size horse figures and oversized jackets, which are made from natural materials.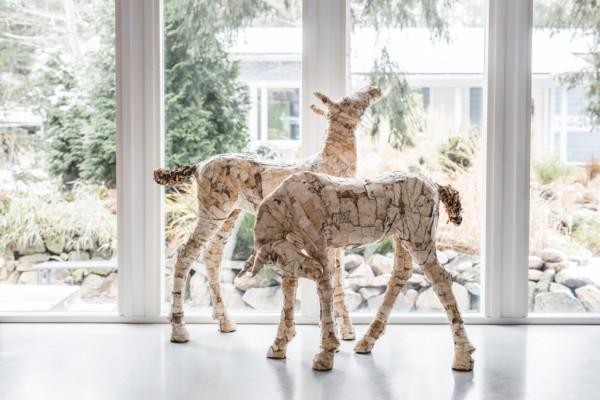 Forest-related myths and Finnish folklore are a starting point and an invaluable source of inspiration for her. Tieaho uses materials such as birch bark, willow, moss, fluff from rosebay willowherb, cones and leaves. Tieaho sculpts using natural materials that often come from places that mean something to her, like stashes of silky aspen leaves from a campfire site on the shores of a small lake. She collects, sculpts, weaves and sews her works.
Jenni Tieaho – A cache in the forest: 30 April 2021−31 March 2022.